I took the boys to see the Racing Sausages at the library a few weeks ago. The boys were so excited. Trent loved it...something about hugging big cuddly mascots. Every time we've been to the library since this day Trent asks if the sausages are there.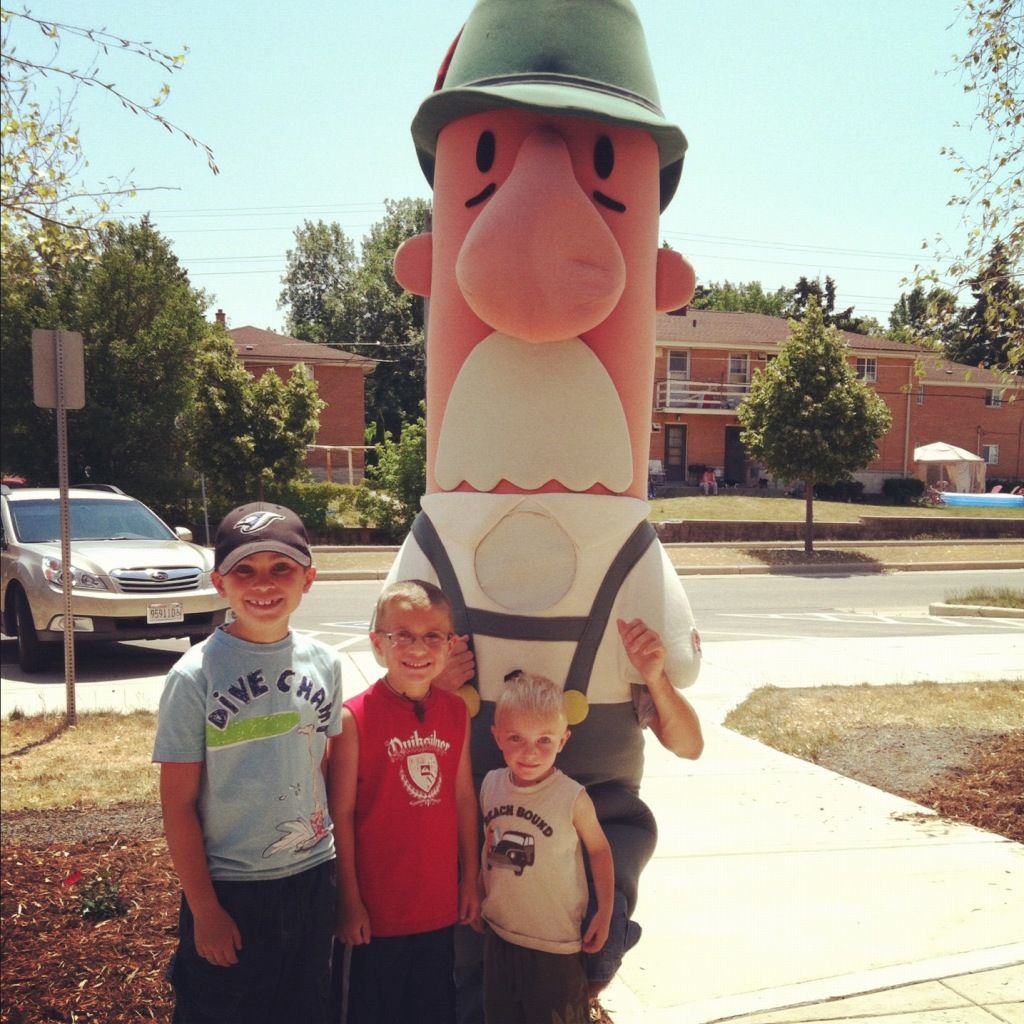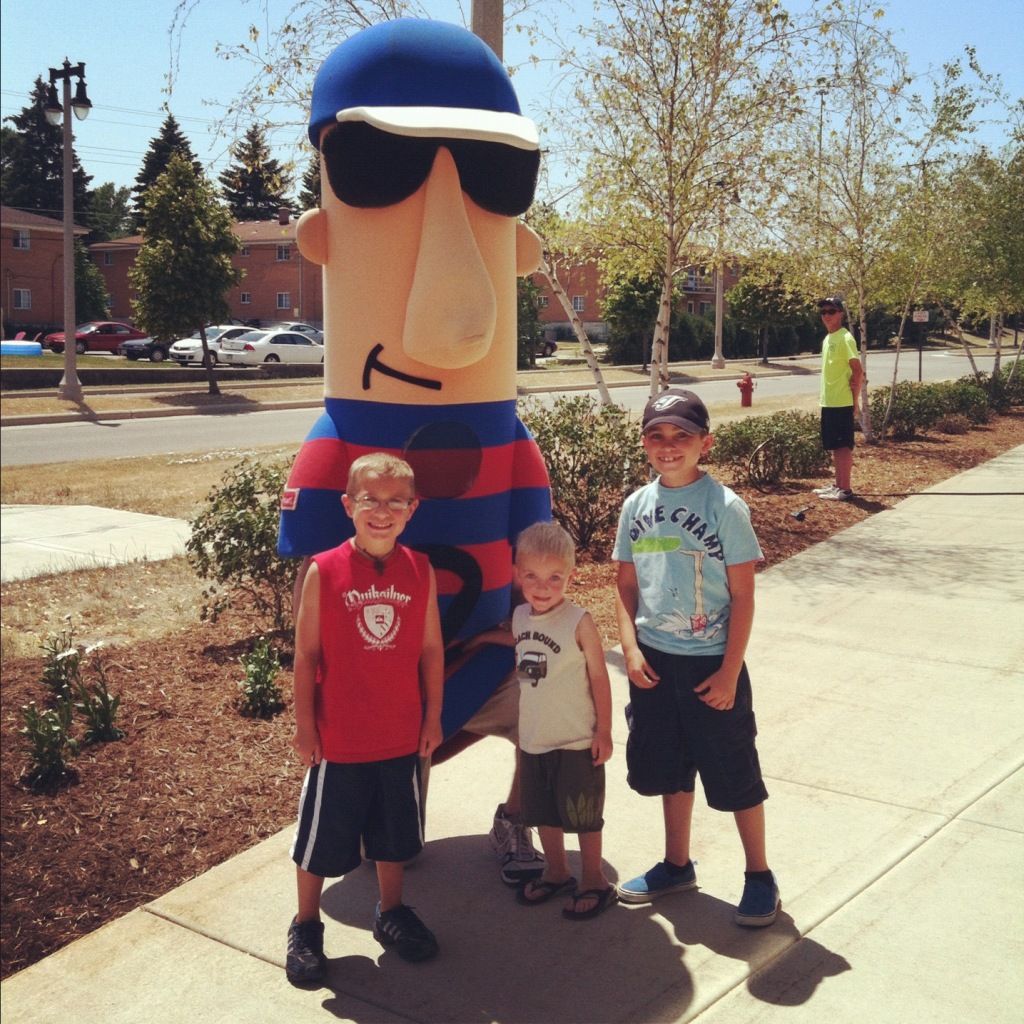 Brennan was at tutoring one afternoon so I took Carter and Trent for a DQ break...we've been having quite a few of those this summer ;) I love this pic I took of C&T. They drive each other CRAZY all the time. Trent loves to follow Carter around allthetime and do whatever Carter is doing and touch whatever Carter is playing with and destroy whatever Carter has just set up...but this pic shows just how much they love each other.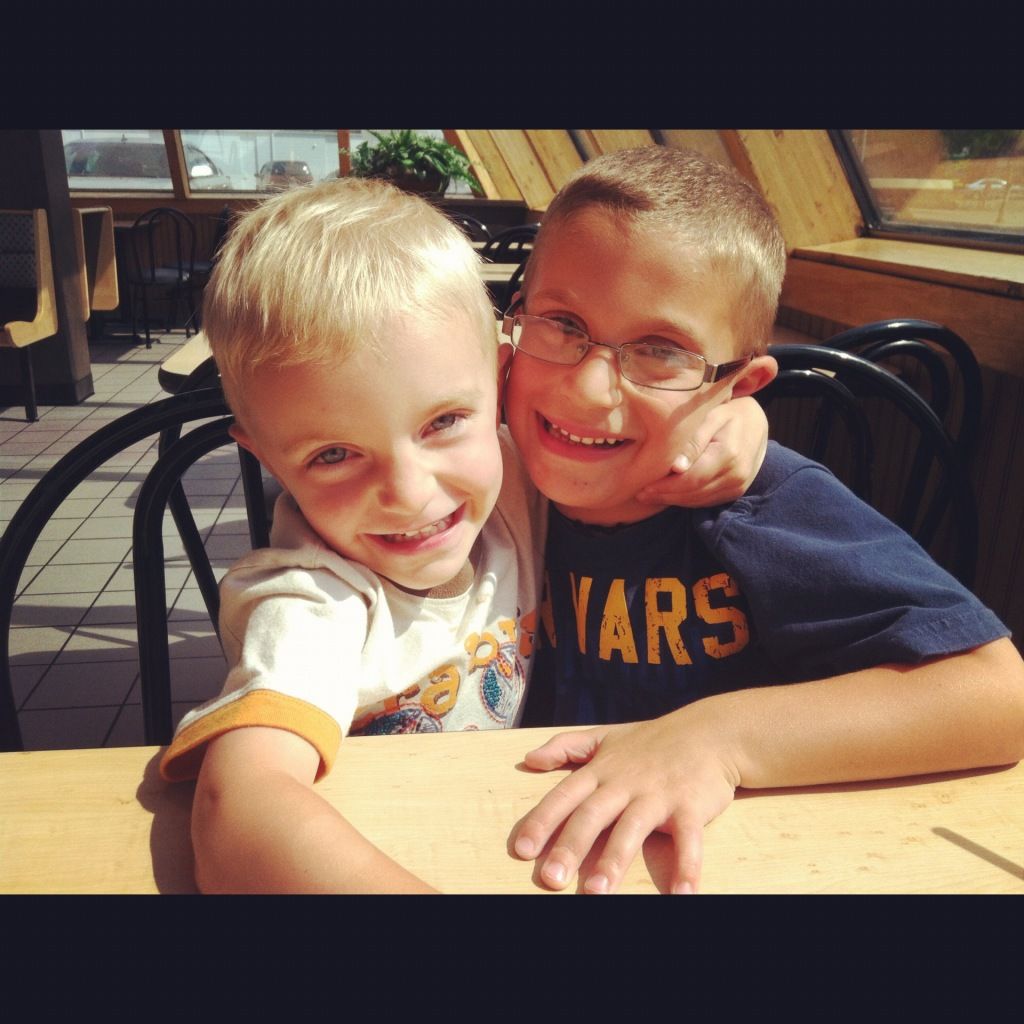 4th of July fireworks. The boys were given 3d glasses upon arrival and raved about how cool they were.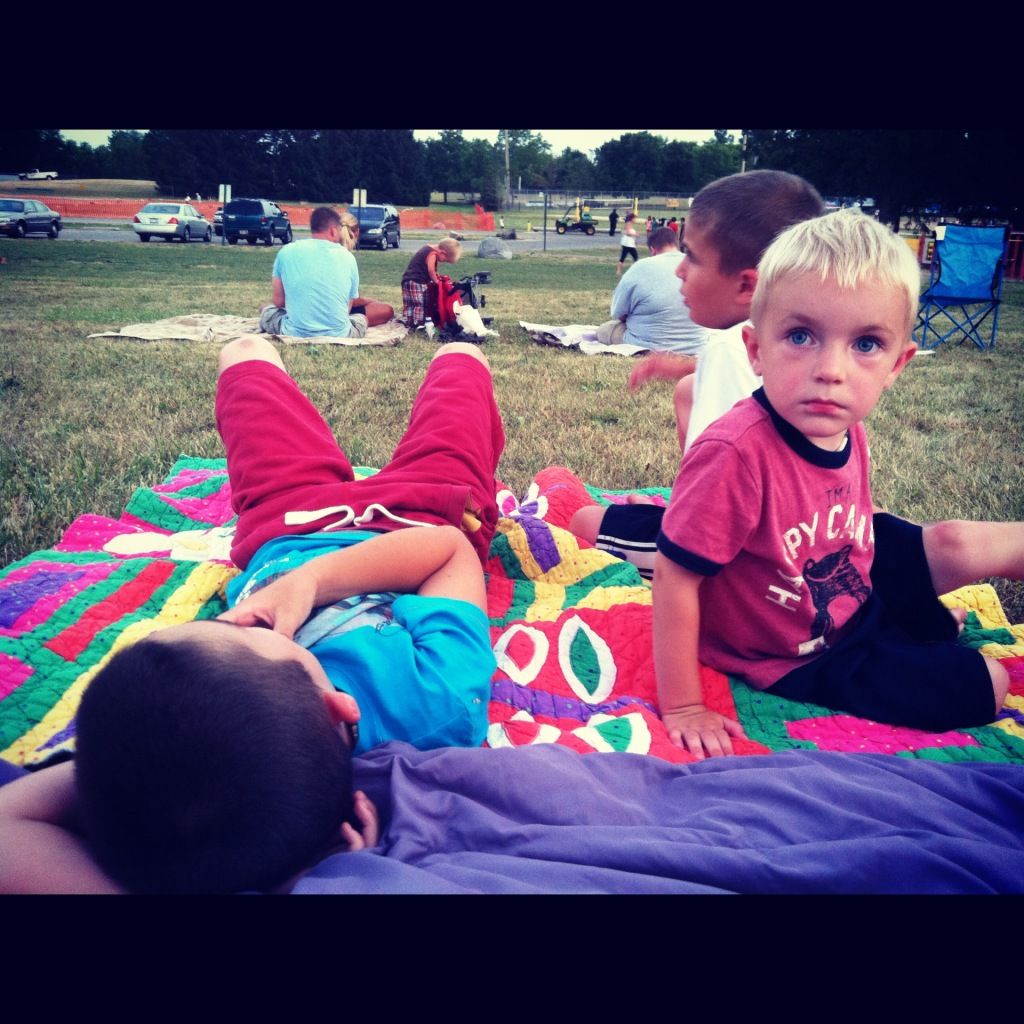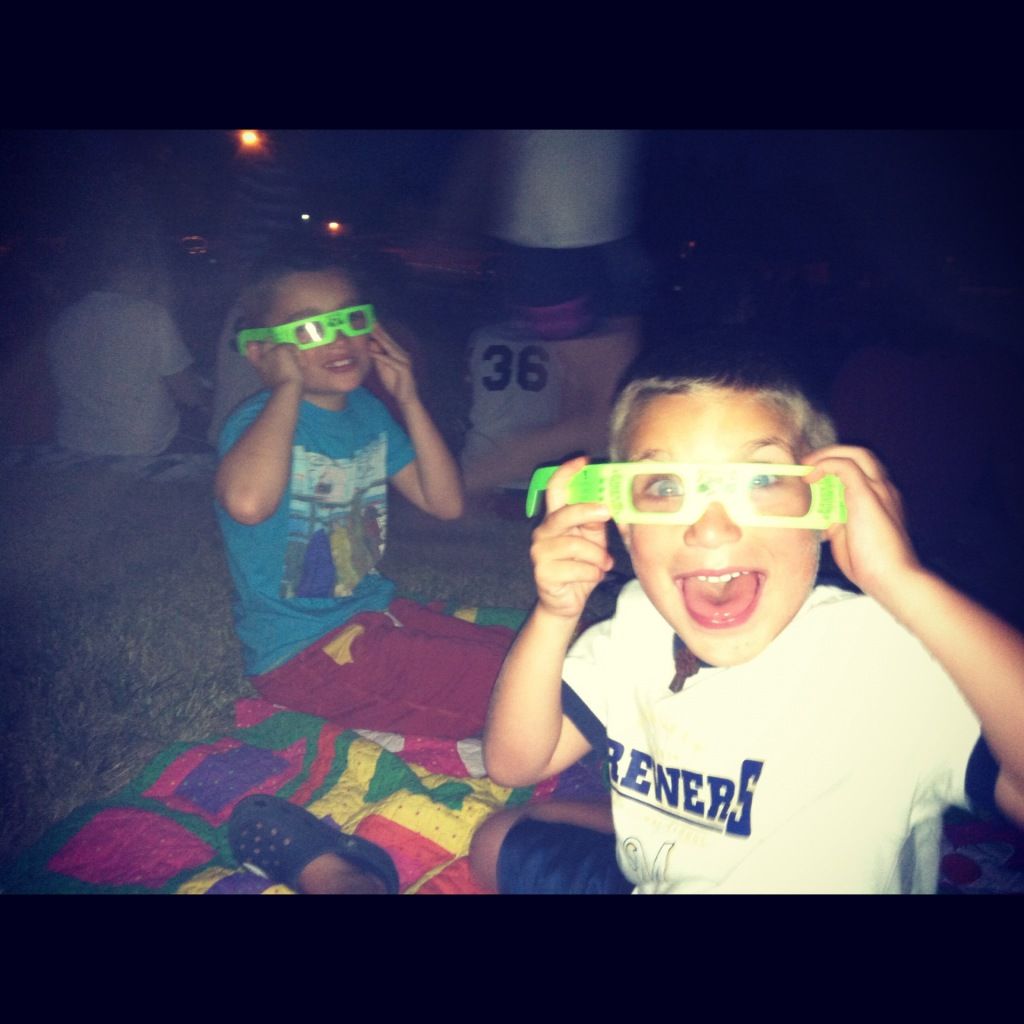 All 3 are officially on a summer sleep schedule. Staying up a little later and sleeping in. I feel bad having to wake them on mornings when we have to be on the move early and dread the thought of having to get them back on the school schedule.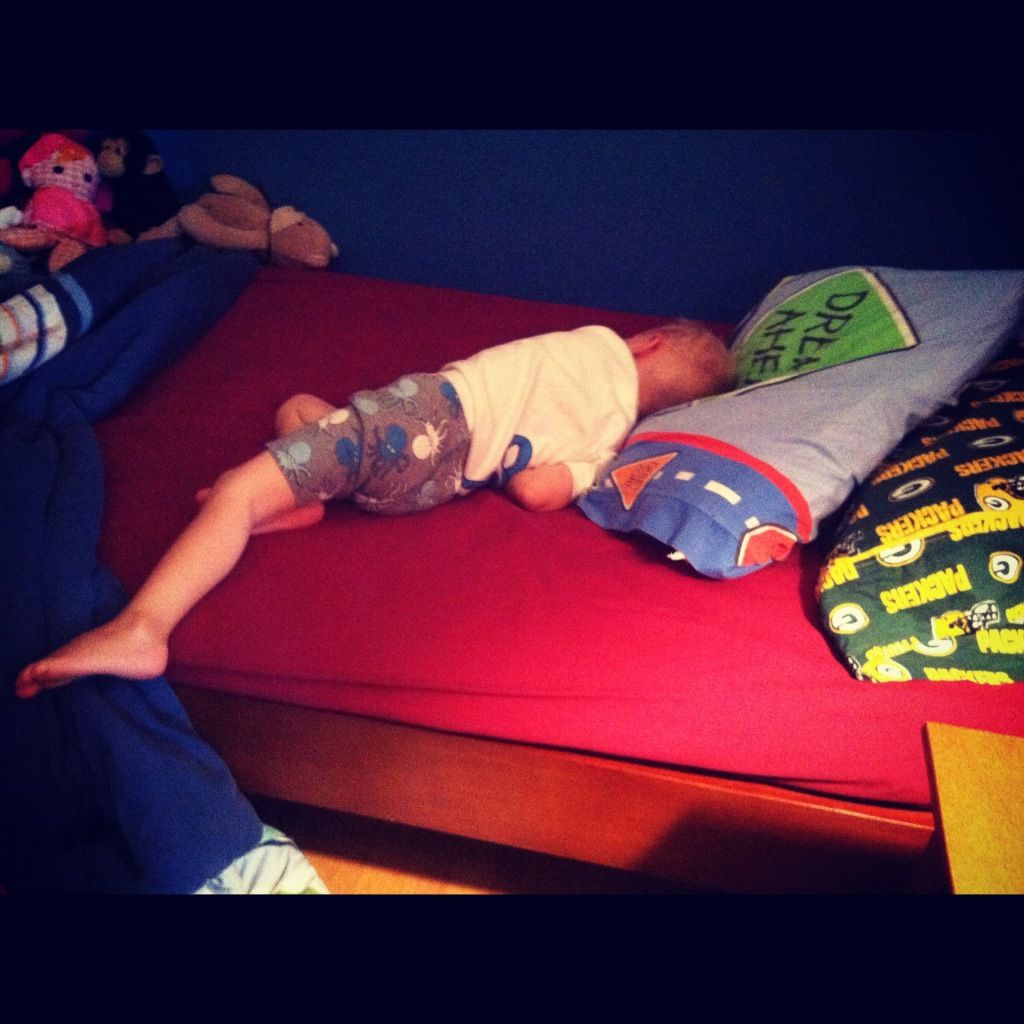 We got Brennan a skateboard for his birthday a few weeks ago and he received a skate lesson from Grammy. We took him on Saturday morning....OMG...all I heard from his mouth is "WOW, COOL, AWESOME!" He loved it and can't wait for another lesson this weekend.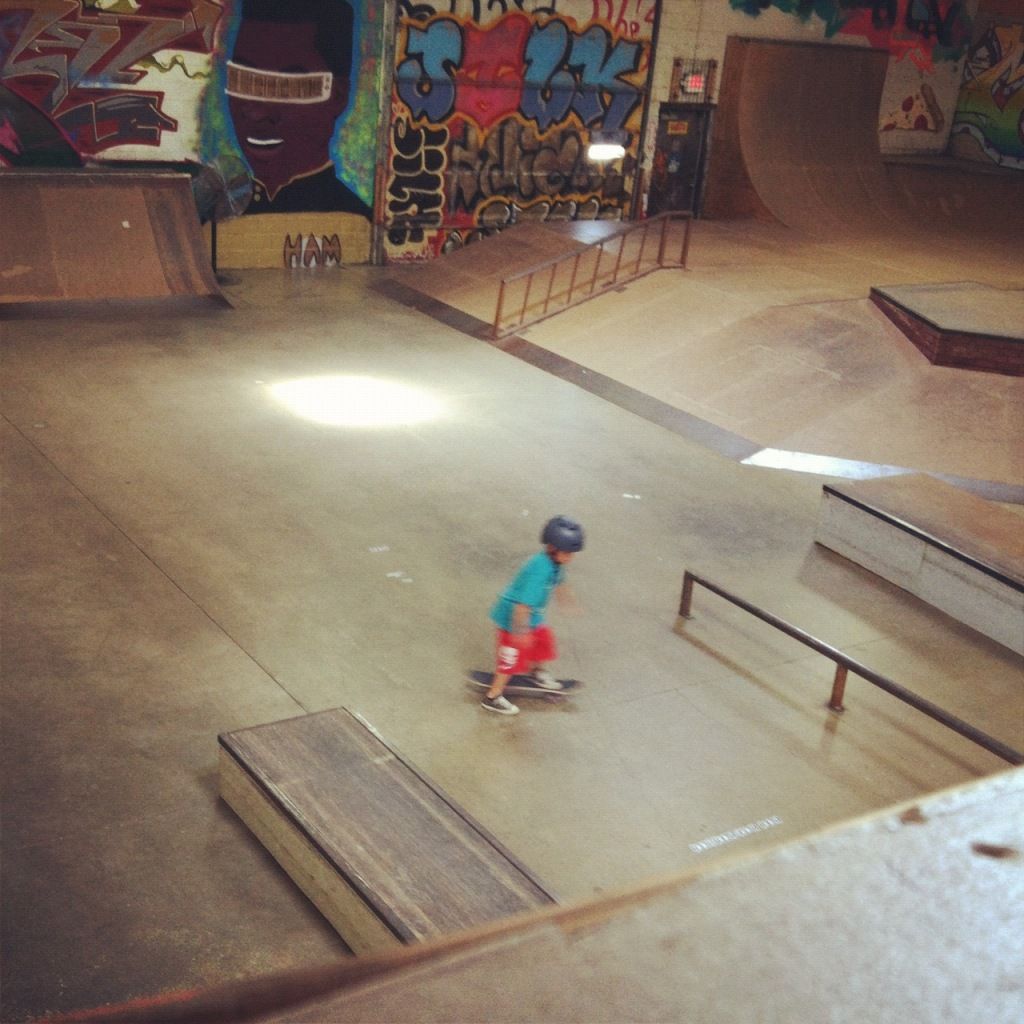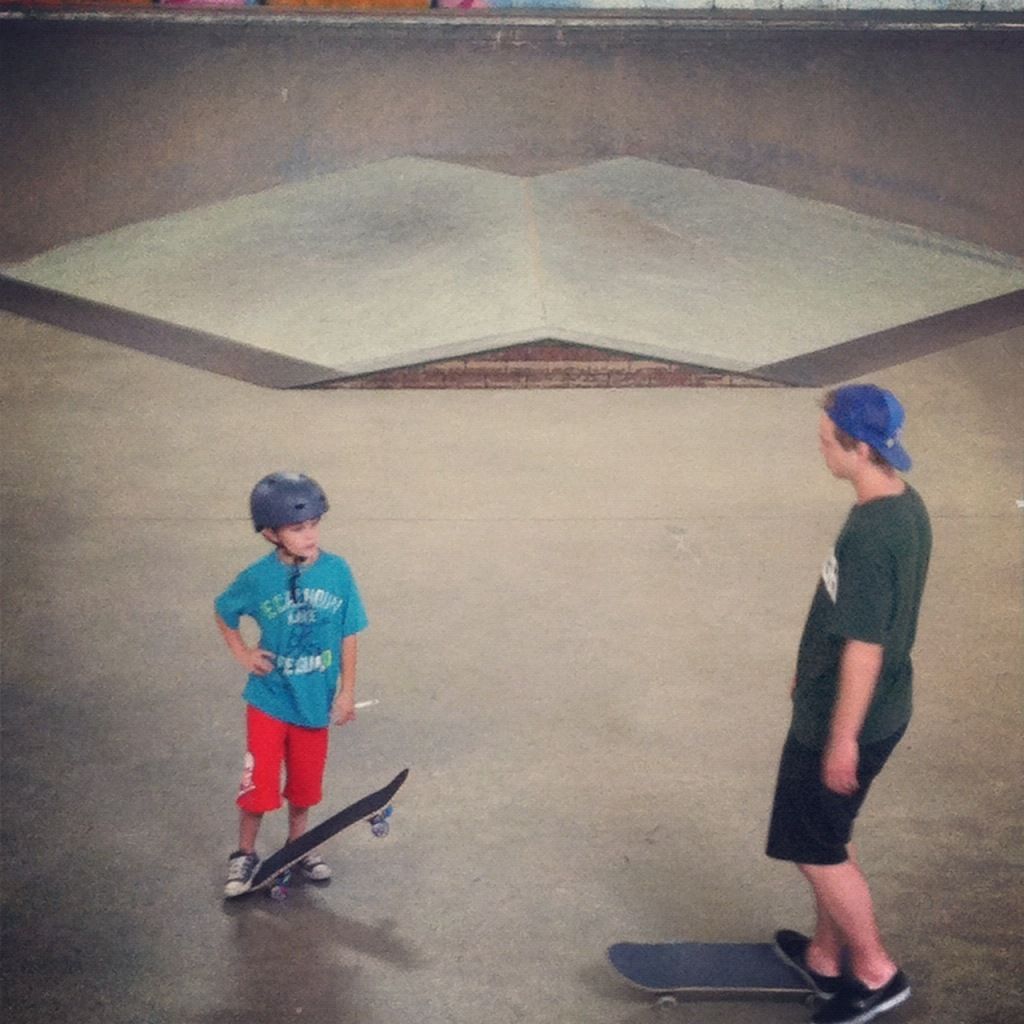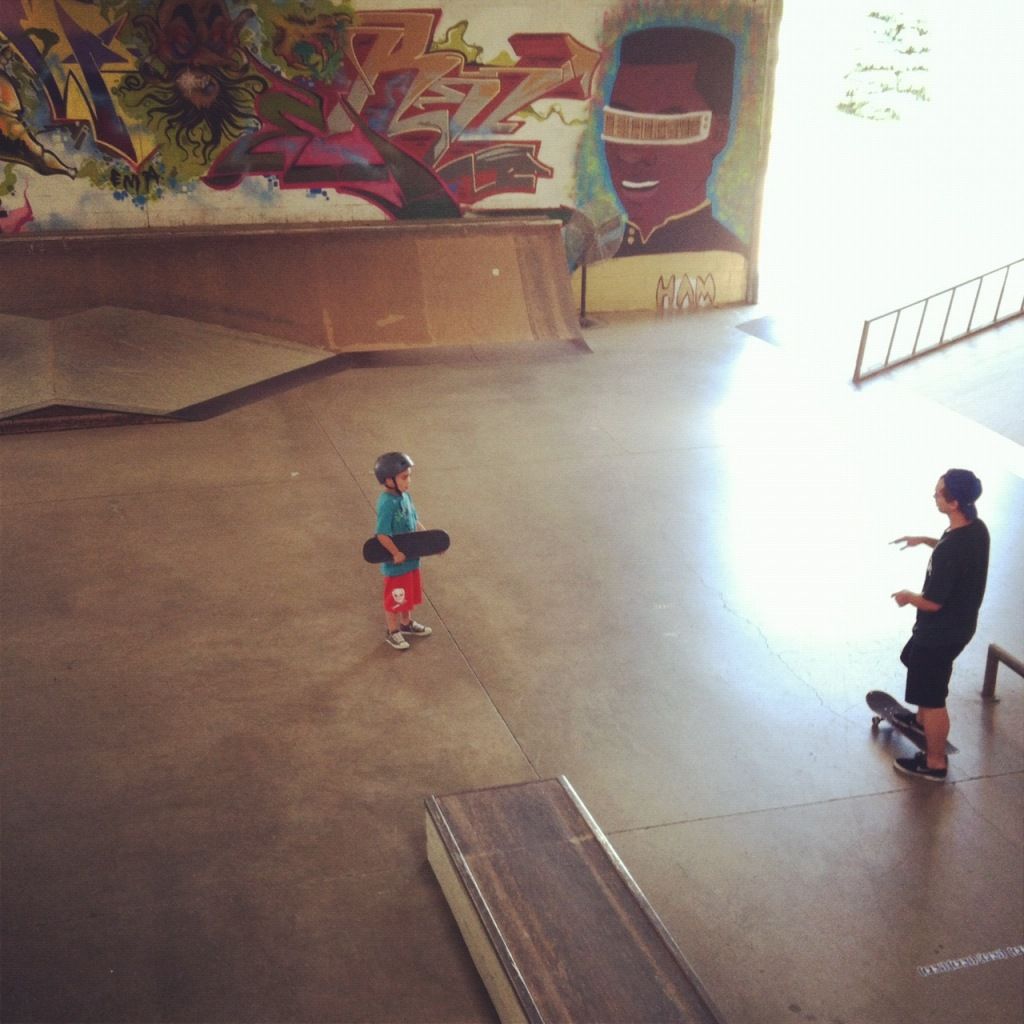 Checking out the artwork...
Practicing his moves...